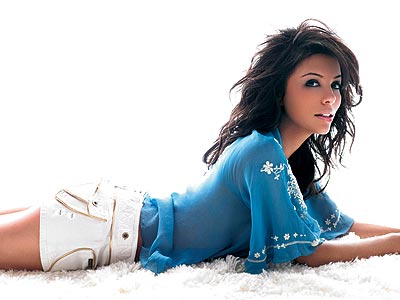 By ART MCGREGOR
Blog on the Run editor
I proclaimed out loud yesterday at B-Dubs Lane (BDL) that "I'd really like to fuck Eva Longoria."
She's a PC. And she has one ring.
It's the first and only time in my life that I've said "I want to fuck" someone out loud. I'm not even an
Eva Longoria
fan, per se. She's not in my top 100 or heck, even top 500. I am sure I can name 1,000 women I'd rather bangout than Mrs. Longoria-Parker. Maybe if you want to get together with me at Club 185 sometime this week, I'll begin the naming process.
I think "I want to fuck ..." is a vulgar statement. I don't like how it sounds. It's kind of funny though because all's you're trying to do pretty much all the time is "to fuck" someone. If you're single.
Some people are just trying to fuck that one person (me from 2004 through 2007) while others are trying to fuck everybody (2008 through present).
It's just, why'd it take me 29 years to say it out loud? Is it a breakthrough? Is admitting it out loud noteworthy? I am out of the closet!
The statement came at the couldn't-be-anymore-awesome high-top table at BDL. Anytime you have a choice to sit at a high top or low top table, you have to pick high top. Because if you don't, you deserve to be farted on.
The 1, The Godfather and I sat there eating boneless wings, cheese sticks, fries and mini-burgers. Nary a green to be seen. Hell, The Godfather's nachos didn't even have guacamole. I spilled a lemonade all over The 1 and some of The Godfather's salsa stained The 1's crotch.
"It looks like I had my period," The 1 said.
It was a raucous afternoon in a new setting. I always pity people who sit near us. We don't stop talking and nothing we say makes sense. McStreaky told us the other day that "you need a manual" when talking to us.
But the people sitting next to us know what I meant when I said I wanted to fuck Eva Longoria.
We're all familiar with the feeling.