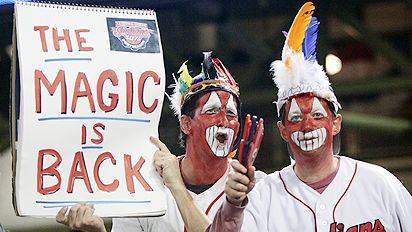 By ART MCGREGOR
Blog on the Run editor
The 2008 Cleveland Indians are "Olympic champions." Gold medal, baby.
(I'll take what I can get.)
They went 13-3 from 8.8.08 through this past Sunday. They won more than Michael Phelps and Usain Bolt
combined
. (13 to 11)
No other MLB team had a better record during that time.
While the Cincinnati (Ky.) Reds are winners of the "Ohio Cup" we'll head back to northeast Ohio this weekend with the
made-up
title of "Olympic champion."
I'd rather win on the world stage than some meaningless "state" title.