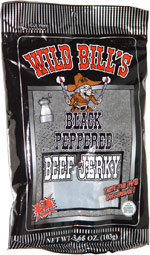 Before and after the Truth regaled me with tales of $200 jars of beer jerky, I had your typical wet, hot American summer weekend. The highlight of both nights probably was going to Club 185. You know? Just sort of went through the motions. If summer weekends are going to be boring on the face, spicing it up a little on Friday or Saturday night would be advantageous. We tried it on Saturday and it was pretty cool. Varsity Club was pretty empty, except for a pack of 40-somethings celebrating a bachelorette party. I would have preferred getting caught up in the mix of the 10 or 15 of them downtown in the Arena District, but chilling with some buds having a couple beers was a nice change of pace. Went to the Out 'R Inn afterward and ... I definitely like that place more from September through November at Saturday night around 9 p.m.

Enjoyed meeting Headband's new guy friend, oddly enough at Out 'R Inn. Rainbow Brite and brother also were in attendance.

Miss July made her first appearance out with our group of people. Thrown into that collection of personalities, in those settings, I thought she handled herself pret-tay well.

Saw all the usuals at 185 this weekend including Sonbreath (more like Boobs breath), My Boy Whit, The Sluts (No. 1 and No. 2), this dude that just got out of prison and puked all over the owner's box, cpn, that guy who's always drunk as fuck stumbling around aggressively hitting on every girl in the bar and others!

Can't wait to spend every weekend in October doing just about exactly the same thing!
Got a call from The Dispatch on Friday and they let me know they'd like me to continue to cover high school football this fall. This is great news all around as it allows me to cut back on Friday night boozing, make a few extra bucks and get out to 13 or 14 games this summer/fall. For those in need of a football fix, high school football games start Thursday, Aug. 21 in Ohio.
My old pal The Sports Writer (formerly of Yakima, Wash.) will be in town on Thursday night. That's going to be fun.
First half of the the baseball season is over and the Tribe's on a four-game winning streak! Still in last place. The Devil Rays had the best record in baseball!? What? They looked fucking terrible this weekend. Maybe next year that team contends, but they'll end up winning about 82-86 games this year for a nice phat third-place finish. I'm not really concerned with who wins the Quad-A/National League, maybe it's finally the Cubs? But in the AL, I got Minnesota, Boston, Chicago and L.A. making the playoffs. Chicago over L.A. in the first round, Boston over Minnesota and the Red Sox over the White Sox in the World Series. Maybe the NL team lucks out and snags its fifth single-game win in the past five years in that series after the ALCS.
- Compiled by Art McGregor